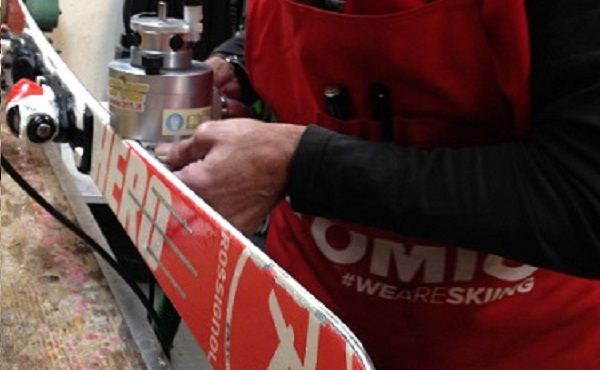 SERVICES - SARENNE SPORTS - L'ALPE D'HUEZ
SARENNE SPORTS - L'ALPE D'HUEZ - Services
SERVICES - SARENNE SPORTS - L'ALPE D'HUEZ : Sharpenning, waxing, resurfacing bases, enjoy our knowledge from competition preparation and our state-of-the-art machinery for the maintenance of your own material...
WORKSHOP
Leave your skis at the end of the afternoon and get them back next day, at the shop opening.
A perfect skiing, precision... SARENNE SPORTS is available for the maintenance of your equipment:
Waxing: warm, for a perfect skiing.
Sharpening: precise, personalized, ceramic tuning.
Over molding: for an entirely new sole.
Repair: our technicians will find the best solutions for your problems of equipment.

BOOT FITTING
With a customization of your shoes, you will find the comfort and the precision to be able to ski in all serenity.

FREE SKI STORAGE
We offer free deposit for your skis should you desire.

SKI RENTAL
For your ski and snowboard rental, we offer you the best brands of the moment.
For each new rental, skis are systematically waxed and sharpened in our workshop.
By booking on our website, you can save up to 50% off for ski and snowboard rental equipment.